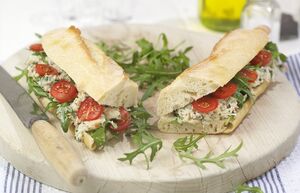 Tired of being out of shape? Attempting to get fit for the upcoming beach season? Or perhaps you are just looking for something new to throw together in the kitchen. After all, we can't eat the same boring pizza every single day (unless you are a pizzaholic).
If you are looking to try some new healthy summer snack recipes, a good starting point would be the following three recipes which come from So Feminine
Sources
Ad blocker interference detected!
Wikia is a free-to-use site that makes money from advertising. We have a modified experience for viewers using ad blockers

Wikia is not accessible if you've made further modifications. Remove the custom ad blocker rule(s) and the page will load as expected.